Malnutrition is an important issue that faces many people in Ireland. It can lead to serious health problems and is especially dangerous amongst the elderly. The findings of a study published in 2020 found that over a third of older adults admitted to hospitals were either malnourished or at risk of malnutrition. It is important that those of us who care for elderly loved ones know the signs and symptoms, and how malnutrition can be avoided.
What is Malnutrition?
According to the World Health Organisation (WHO), malnutrition is defined as
deficiencies, excesses or imbalances in a person's intake of energy and/or nutrients."
This definition includes both overweight and underweight individuals. Whilst both are serious issues, the focus of this article is on deficiencies, also known as undernutrition.
Signs of Malnutrition
There are several clear signs of malnutrition, but sometimes they may not be picked up on. This can be especially true with older relatives, as the symptoms may be mistaken as a natural part of ageing.
Sudden, unintentional weight loss is one of the main warning signs. A loss of 5 to 10% of body weight in a 3-to-6-month period means a person is likely to be malnourished. Furthermore, the Health Service Executive (HSE) advise that those with a Body Mass Index (BMI) under 18.5 are at increased risk of malnutrition.
Other signs include persistent tiredness, weakness, and a lack of concentration. An undernourished person may find themselves getting ill more frequently and taking longer to recover; this may also apply to wounds.
Whilst many of us may think that malnourished people would display signs of heightened hunger, often the opposite is true. A person suffering from malnutrition is likely to find themselves losing interest in eating and drinking, and will often have a reduced appetite.
What Causes Malnutrition?
The most obvious cause for cases of malnutrition is poor diet. Many more nutritional meals require extra effort to prepare or cost more than easier, less healthy foods. In later life, the simplicity of ready meals can mean our elderly loved ones are not eating as well as they could.
However, the risk of being malnourished can be heightened by various pre-existing health conditions. Long-term illnesses such as cancer and digestive disorders can affect appetite or increase the likelihood of vomiting. Similarly, these conditions may reduce the body's efficiency, disrupting its ability to absorb nutrients from food.
Mental health conditions can also contribute to malnutrition. A 2016 study found that 18.5% of the Irish population was recorded as having a mental health illness. Reduced appetites have been linked to conditions such as depression and anxiety.
Medication, too, can sometimes contribute to malnutrition. Some side-effects can include loss of appetite, or may induce nausea that deters people from eating properly.
Finally, elderly people in particular are likely to face dental problems or mobility issues. Eating may be painful or it may just not be easy for them to buy food and cook it themselves. Moreover, those who live alone may begin to feel isolated and lonely, which can have a detrimental effect on their mental health.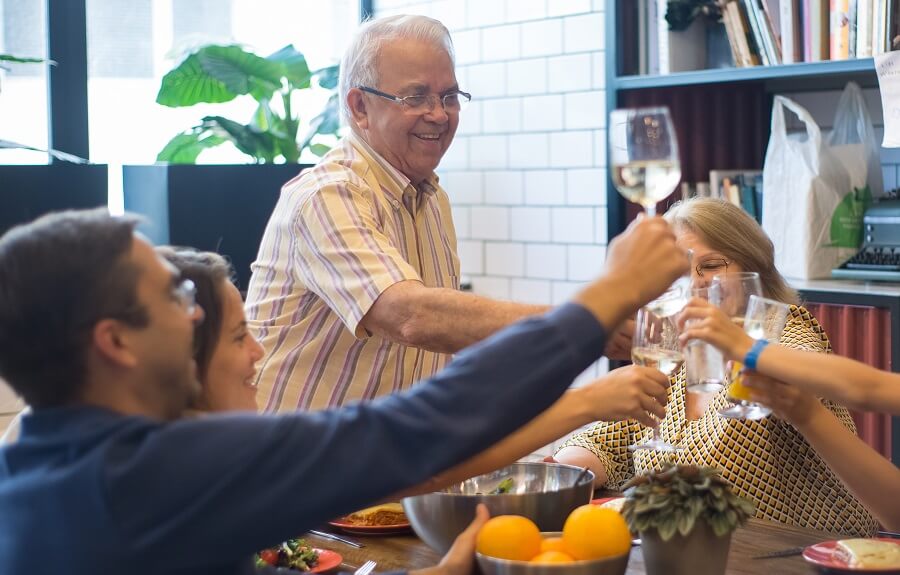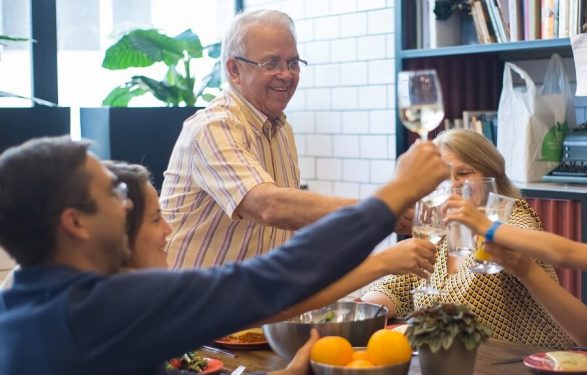 Solutions to Malnutrition
It is better to avoid malnutrition than to cure it. If you think a loved one may be at risk of becoming malnourished, there are certain steps you can take to encourage a healthy diet.
Plan Meals – Deciding on meals in advance can take away some of the uncertainty around food choices. When we do not know what we want to eat, we are more likely to opt for the easier, less nutritional choices. Planning ahead helps with the food shop and increases the likelihood of eating well-balanced meals.
Consider Medication – As aforementioned, some medications can cause side-effects that dampen the appetite. As such, it may be worth requesting a change of dose to counteract the risk of malnutrition. Alternatively, consider changing when meals are eaten. If there is a pattern to when the side-effects are at their worst, use this to inform a new routine.
Social Meals – Often,

loneliness

is a contributing factor to poor appetite and eating habits. Where possible, it can help for older people to engage with others. This could involve dinners with family or friends, or they could even attend a social programme.
Healthy Snacks – Snacking is not an inherently bad thing. If an older person is struggling to stomach larger meals, it may be beneficial to eat smaller things throughout the day. There are many nutrient-rich foods available that can be enjoyed without lengthy prep-work.
In most cases, malnutrition is easily treatable. Dietary changes and supplements can help to provide what the body is lacking; a doctor can recommend specific food items that can help to improve health. For mental health problems that have led to malnutrition, counselling can often be a beneficial option.
If you or a loved one are facing problems with malnutrition, consult a healthcare professional.
Personal Alarms in Ireland
At LifeConnect24, we care deeply about the welfare of Ireland's elderly population. Our personal alarms provide peace of mind to vulnerable adults across the country, helping to keep the elderly safe at home.
You can read more about our lifesaving products, or read helpful articles on our blog. If you have any questions about our services, please do not hesitate to call our lovely team on 1 800 937543.
If you have a long-term health condition you may quality for VAT Exemption.
---
Editor's Note: This article was updated on 25th May 2023 to reflect current information.